North Ossetian part of Russian-Georgian state border will be controlled by Kazaks, Itar-Tass reports.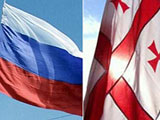 Groups of Kazaks are already set up at the Border Department of the Russian Federal Security Service. Currently they are studying the basics of patrolling.
20-member groups of Kazaks will operate in each border district of North Ossetia.
/Inter Press News/