Iranian Foreign Minister Manouchehr Mottaki is slated to meet the family of Hamid Masoumi-Nejad, a veteran Iranian reporter jailed in Italy on charges of arms trafficking, in Italy.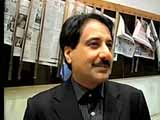 Mottaki is slated to arrive in Italy on Monday to make necessary efforts to secure the release of Masoumi-Nejad, who stands accused of smuggling weapons to Iran in violation of an international arms embargo.
The Chairman of the Iranian Parliament (Majlis) National Security and Foreign Policy Commission Alaeddin Boroujerdi, in a letter written on behalf of senior lawmakers, appealed to Mottaki to "do everything in his power" to release Masoumi-Nejad and Ali Dimirciloo, another Iranian national who is also charged with arms-trafficking.
The Iranian Foreign Minister is also slated to meet high-ranking members of the Berlusconi government in order to relay his concerns about what Iran deems as a politically-motivated arrest and the subsequent mistreatment of Masoumi-Nejad while in Italian custody.
Iran has called the accusations directed at the Islamic Republic 'unacceptable' and urged the Italian government to secure the release of the senior correspondent.
Enzo Bianco, head of a delegation of the Italian Parliament Intelligence and Security Committee to the Inter-Parliamentary Union (IPU) meeting in Bangkok, said on Tuesday hat he was surprised by the arrest.
Bianco said that the allegations brought against the journalist under the name of measures against national security were not mentioned in the Italian criminal law code.
He said that he would take the matter up with the Italian Senate to pursue the release of the seasoned journalist.
Earlier this month, more than 70 high profile Italians in a signed petition called for the release of the journalist.
In their petition the signatories said that Iran's enemies, including the US and Israel, are attempting to deceive the global population and prepare the ground for an attack on the country.
Masoumi-Nejad had been working as a senior correspondent for the Islamic Republic of Iran Broadcasting (IRIB) in Rome for more than 15 years before being arrested by Italian police officials on March 3.
/Press TV/