DHT Holding's Turkish-Azerbaijan joint venture company, DHT Metal, targets to sell 450,000 tons of iron-steel and reach 400 million USD of annual turnover.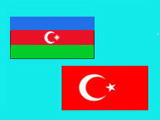 DHT Metal was established in 1996 as a joint venture of Turkey and Azerbaijan. DHT Holding is defined as the first and largest Turkish company of Azerbaijan.
DHT Metal has 950 personnel, and its current production capacity is 450,000 tons of iron and steel.
DHT Holding has been active in Azerbaijan since 1980. The holding owns DHT Metal, Azeryem, Azertohum, Azeragro, Ast Construction and Socar-Asm companies.
The holding's operations in Turkey are pursued by DHT Construction, Turanlilar Foreign Trade and Suada Maritime.
/World Bulletin/