Iran says the legality of its enrichment activities is "beyond reasonable doubt" as world powers explore ways to apply new sanctions on the country in a matter of weeks.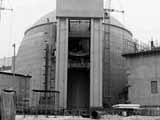 In a late night interview with Al-Kowsar on Sunday, Iranian Foreign Ministry Spokesman Ramin Mehman-Parast expounded on the country's logical and legal reasoning for continuing enrichment work.
Under accusations of "an Iranian objective" to develop nuclear weapons, Mehman-Parast said, a large number of these countries forbid Iran to attain peaceful nuclear technology, while they themselves continue to possess and expand their atomic arsenals.
"These countries are quick to condemn Iran over its enrichment activities, but remain silent over the existence of an arsenal of more than 200 atomic warhead in Israel, which is not a signatory of the nuclear Non-Proliferation Treaty (NPT) and is working to acquire more military nuclear capabilities every day," said Mehman-Parast.
Referring to an international conference on nuclear disarmament set for April 17 in Tehran, Mehman-Parast said the Iranian government has long called for the elimination of all nuclear arms throughout the globe — a demand that attests to the country's deep aversion for the use of weapons of mass destruction in any circumstance.
Unlike some countries, which claim to be reducing their stockpile of atomic weapons, we have emerged as a forerunner in the global campaign against nuclear armaments, noted the Foreign Ministry spokesman.
Mehman-Parast urged nuclear superpowers to take more effective steps in destroying their atomic arsenals in line with their legal obligations.
Elsewhere in the interview, Mehman-Parast warned that the adoption of sanctions against Iran, as a means to pressure the country into suspending its nuclear program, will yield counterproductive results.
"The language of 'sanctions' as well as attempts to strip countries of their inalienable rights will eventually prove to be ineffective," said Mehman-Parast.
He urged Western countries to bear in mind that "Iran has allowed unfettered UN access to its nuclear sites, has cooperated closely with the UN nuclear watchdog, and has enriched uranium only under the supervision of the International Atomic Energy Agency (IAEA)".
"They demand that we prove that our uranium enrichment has not diverted into military purposes, while in fact, this is a fact that has been repeatedly verified in the string of reports issued by the IAEA in the past years," he said.
"We have come to believe that these countries are well aware of the peaceful course of our nuclear program, but nevertheless continue to pressure us [to secure their own interests]."
/Press TV/