China's foreign minister urged compromise in the standoff over Iran's nuclear ambitions on Friday, while Washington said Beijing was edging toward backing sanctions against Tehran.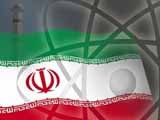 Foreign Minister Yang Jiechi made the plea for "flexibility" in talks with Iran's top nuclear envoy Saeed Jalili, who flew to Beijing as the United States said China had agreed to join negotiations over proposed new U.N. sanctions pressing Tehran, which the Western powers say has been accumulating the technology to build nuclear weapons.
Iran denies it is seeking nuclear weapons and says its nuclear activities are peaceful.
The burst of diplomacy has underscored the importance of Beijing in efforts to confront Iran, a big source of oil for China, which for months fended off Western calls to consider sanctions.
Together with China's announcement that President Hu Jintao visit will attend a summit in Washington this month, the sanctions shift augured a lowering of tensions between Washington and Beijing after a rash of disputes.
The two big powers jousted in recent months over Internet censorship, Tibet, U.S. weapons sales to Taiwan and U.S. charges that China keeps its yuan currency undervalued.
"I don't think China wants these bilateral issues to overshadow negotiations (over Iran), which is really an international issue," said Guo Xiangang, a former Chinese diplomat to Tehran.
"China has always understood that it will take some time for relations with the United States to overcome the tensions, but also that the tensions would never overwhelm the whole relationship," said Guo, now a vice president of the China Institute of International Studies in Beijing.
Minister Yang's brief remarks from his meeting with Jalili were typically opaque and did not mention backing sanctions. But nor did they repeat China's long-standing line that sanctions are not the "fundamental" cure to the dispute.
Yang "urged all sides to enhance diplomatic efforts and demonstrate flexibility, and to create the conditions for resolving the Iran nuclear issue through dialogue and negotiations," the ministry said on its website (www.mfa.gov.cn).
White House spokesman Bill Burton said Hu's decision to attend the Washington summit on nuclear security on April 12-13 hosted by President Barack Obama, ending weeks of uncertainty about his attendance, was a step toward possible new sanctions.
"We're going to continue that process and the president thinks that this spring we're going to be able to be in a place where there's an agreement of those nations to apply real pressure to Iran," Burton told reporters.
Some analysts say Hu's visit makes it less likely that the U.S. Treasury will label China a currency "manipulator" in a report due out on April 15, days before the nuclear summit and a possible bilateral meeting between Obama and Hu.
At the United Nations, diplomats said the United States, Britain, France and Germany expect to meet with both Russia and China next week to begin drafting sanctions proposals.
But officials also stressed that reaching agreement on new U.N. sanctions could take time.
A diplomat with knowledge of the talks said on Thursday China probably would support U.S. proposals to blacklist banks, impose travel bans and freeze assets, but would not blacklist Iranian shipping firms, ban arms imports, or target oil and gas sectors.
/Trend/