The United States and three European powers expect to meet with Russia and China in New York next week to begin drafting a new round of U.N. sanctions against Iran, diplomats said on Thursday.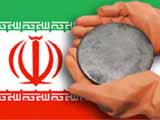 "More likely earlier in the week than later," one Western diplomat said of the ambassadorial level meeting of the United States, Britain, France, Germany, Russia and China. Another diplomat confirmed those remarks.
U.S. President Barack Obama said on Tuesday that he wanted the 15-nation U.N. Security Council to adopt a new sanctions resolution against Iran over its nuclear program in weeks, not months. A day later, U.S. and European officials persuaded China in a conference call to join work on a resolution in New York.
U.S. Ambassador to the United Nations Susan Rice told CNN on Wednesday China had agreed to begin "serious negotiations here in New York" on new sanctions.
"This is a process of consultation and negotiation and it's going to take a thorough effort at negotiation to get the strongest possible text," U.S. official said.
"We will negotiate among the P5-plus-one, in the first instance, and in very close consultation, as well, with the other elected 10 members of the Security Council," the official said.
"P5-plus-one" refers to the five permanent, veto-wielding Security Council members -- the United States, Britain, France, China and Russia -- plus Germany.
Iran rejects Western allegations that its nuclear program is aimed at producing atomic weapons and says its ambitions are limited to generating electricity.
If the six powers agree on a draft resolution, they will present it to the other 10 council members. The negotiations are liable to run into resistance from some, notably Lebanon, Turkey and Brazil.
U.S. and European officials would like any Iran sanctions resolution to have 14 or 15 positive votes to avoid an impression of disunity. But that may be impossible with the present composition of the Security Council.
Brazil and Turkey dislike the idea of new sanctions, though diplomats say both might vote positively, if China and Russia do.
The officials expect Lebanon to withhold its support, given that the Iranian-backed militant group Hezbollah is in its government. U.N. diplomats expect Lebanon to abstain.
Although Western powers would like a resolution adopted next month, diplomats say negotiations could go on at least until June, as China and Russia work to dilute punitive steps.
The issue may also come up on the sidelines of Obama's April 12-13 summit meeting on nuclear security in Washington, which Chinese President Hu Jintao, British Prime Minister Gordon Brown and other world leaders plan to attend.
A U.S. draft proposal agreed with its European allies and passed on to Russia and China a month ago will form the basis of discussions. It targets the Islamic Revolutionary Guard Corps, shipping and other firms, but not Iran's oil and gas sectors.
/Trend/