Iran has dismissed Western threats of sanctions, stressing that "the rights of independent states" should be accepted.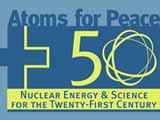 Speaking on Thursday, Iran's Foreign Ministry spokesman Ramin Mehmanparast rejected sanctions as an "incorrect method" sought by "certain states."
His remarks were in response to what he called "anti-Iranian words of the Canadian Prime Minister during the meeting of the foreign ministers of the Group of Eight industrialized nations."
At the March 30 meeting, Stephen Harper had urged "a heightened focus and a stronger coordinated action including sanctions if necessary on the Iranian regime."
"Tehran must halt its nuclear enrichment activities and engage in peaceful dialogue," he said.
However, Mehmanparast said Iran's nuclear programs are entirely peaceful and that sanctions have proven to be useless over the past 30 years.
"Our advice to all countries has always been that, instead of resorting to incorrect methods such as sanctions and pressure, move towards restoring the rights of other independent countries in compliance with accepted rights of all states, especially within the framework of NPT [Nuclear Non-Proliferation Treaty], and take the [necessary] steps for the peaceful use of nuclear energy," he said.
Certain Western governments, led by the US, have accused Iran of seeking nuclear weapons capability and have imposed sanctions in an effort to force Tehran to stop its enrichment activities.
However, Iran counters that, as a longstanding signatory to the NPT, it has the right to possess full nuclear fuel cycle, insisting that the production of nuclear weapons has no place in its policy.
The International Atomic Energy Agency has carried out intrusive inspections of Iranian nuclear facilities for years, and has announced that there is no evidence of diversion of nuclear material from civilian to military applications.
/Press TV/