Georgian President Mikhail Saakashvili is due to arrive in the city of Kutaisi, Samegrelo region, today.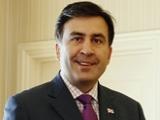 Mikhail Saakashvili is reported to view water rehabilitation works in the city.
The rehabilitation of water system, funded by the Kutaisi Municipality Development Fund, has been underway for two years. The project is of three stages.
At the first stage GEL 28 000 000 will be spent. Saakashvili will also inspect the construction of a new Parliament.
/Inter Press News/