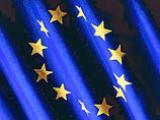 EU Monitoring Mission in Georgia (EUMM) has welcomed release of four residents of breakaway South Ossetia and two Russian citizens by Tbilisi and called on Tskhinvali to reciprocate with release of Georgians held in the breakaway region.
EUMM said in a statement on March 31, that the move by the Georgian government was "an important step in resetting the overall detainee issue."
"In order to de-escalate the situation on the ground and contribute to raising the confidence of the population living along the administrative boundary lines, the EUMM calls upon the de facto South Ossetian authorities to take similar action," EUMM said.
The mission also called on Tskhinvali to resume its participation in Incident Prevention and Response Mechanism, a body designed for regular contacts between the sides. Tskhinvali is refusing to take part in meetings in frames of IPRM since last October, citing lack of information about several Ossetians, who are missing since the August, 2008 war.
/Civil.ge/