Matyas Eorsi, representative of PACE Monitoring committee, Georgia's state strategy in regard to must consolidate political forces of the country.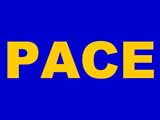 The rapporteur called the state strategy, worked out by the government of Georgia, a "good document" and said its implementation is possible.
In his view, the document is made for people living in the regions.
Previously Anvar Azimov, the Permanent Representative of Russia to OSCE, at the special sitting of the Organisation called the Participation via Cooperation strategy "another propagandist action" of the Georgian government.
He said that restoration of trust to Georgian authorities must be started from "learning lessons of the previous mistakes and admittance of the new political and legal realities in the region."
The EU also paid attention to the document, and it was hailed by Catherine Ashton, the High Representative for Foreign Affairs and Security Policy.
/Georgia Times/