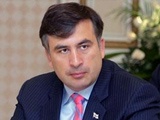 Mikheil Saakashvilli, President of Georgia, disclaims the participation of authorities in preparation of the program on alleged invasion aired by Imedi TV on March 13.
"The government's and President's being aware and the President's involvement is absurd. Judging logically, in result of the panic, stirred by the TV program, it were the authorities who suffered in the first line," said Manana Manjgaldze, the presidential press speaker.
She also called "nonsense'the statements that the program had been prepared by the authorities to discredit opposition before the elections to be held in late May.
On behalf of the President she noted the program was made with violation of journalist's ethics rules.
The clip "has caused very understandable and acute emotions within the Georgian society," the statement says.  
"The President calls upon the representatives of the media in general to treat journalists' standards with much more consideration and responsibility," it adds.
On March 13th Imedi [Georgian TV channel] showed a report on alleged invasion of Russian troops and death of President Saakashvili stirring panic all around Georgia.  
It later turned out to be an "innocent" attempt to "show" the scenario of possible events in case the "Georgian society won't be consolidated against the Russian plan."
On the order of President Mikheil Saakashvili, his press secretary Manjgaladze arrived in the studio and  calmed down the people, saying such a turn of events can't happen in Georgia at the present-day stage.
Opposition is sure the fake clip was agreed with the head of state and was a "brainwashing" for the audience.
/Georgia Times/