Georgia has established diplomatic relations with Liberia.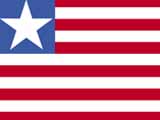 The joint communiqué was signed by Permanent Representative of Liberia to UN Marjon Kamara from the Liberian side and by Permanent Representative of Georgia to UN Alexander Lomaia from the Georgian side.
Based on the joint communiqué, Georgia and Liberia will develop bilateral relations in accordance with the fundamental norms and principles of the United Nations - territorial integrity and sovereign equality - Press and Information department of the Ministry.
The sides also sent a joint letter to Ban Ki-moon, the UN Secretary General, to notify him of the establishment of diplomatic relations between the two countries.
The ceremony of signing the communiqué was held in New York, at Georgia's permanent mission to the UN.
Out of 191 member states of the UN, Georgia has already established diplomatic relations with 130 states.
/Georgia Times/