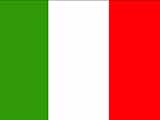 Vittorio Sandalli, Italian ambassador to Georgia, submitted the Georgian Foreign Ministry a note, mentioning that Maxim Gvinjia, deputy Foreign Minister of break-away Abkhazia, did not stay in the country with an official visit.
"Italian side officially confirms the visit of Maxim Gvinjia, the so-called Minister of Foreign Affairs of proxy regime of Abkhazia, to the Republic of Italy was not official and he paid a private visit to Italy on Feb. 8. Besides, the Consular Department of the Embassy of the Republic of Italy in Georgia has not issued a travel visa to the aforesaid person," the note said.
According to the ambassador, his country will closely adhere to the EU policy of non-recognition in the future as well.
According to the Ministry, Gvinjia visited Italy, where participated in the program, organized by Radio Radicale and devoted to UNPO [Unrepresented Nations and Peoples Organization] on Feb. 8.
Georgian Foreign Ministry stated the visit was unofficial and he wasn't invited by a group of Italian parliament's senators as media reported.
/Georgia Times/