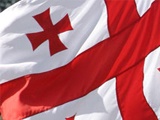 About four thousand Georgian citizens illegally residing in Poland may face deportation, Russian news agencies report.
The reason for the Georgians' deportation has become the incident occurred in the town of Legnica on Dec. 15, 2009, when Georgian and Chechen nationals seized the train heading from Poland to Dresden to take their complaints about poor living conditions in refugee camps.
The refugees were returned to Poland, despite their demands to appeal to the European Court of Human Rights in Strasbourg.
The Polish government adopted a decision then to deport 20 Georgian and Chechen nationals.
According to official report, about four thousand illegal immigrants demand a refugee status in Poland only because they intend to leave for other European countries in the future.
Deportation of the Georgian nationals, who were refused asylum, will be carried out in several stages.
/Georgian Times/