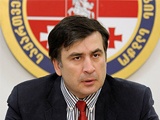 Mikheil Saakashvili, President of Georgia, will send a representative of the Foreign Ministry to the Philippines to solve the problem of returning 13 sailors detained in the country.
Manana Manjgaladze, the press speaker of the President, explained it will be Georgi Tabartadze, head of consular department of the Ministry, and he will head for the Philippines in nearest days.
She added that currently these Georgian sailors are considered illegal migrants, and the head of consular department will sort out the situation on site.
Some 13 Georgian sailors were detained over charge of delivery of smuggled weapons, but the court of the Philippines cleared them of the charge.
Previously the Foreign Ministry of Georgia stated that some formalities are left to be settled to return the sailors home.
/Georgia Times/