Day.Az interview with Russian political expert and Head of the Political Forecasting Service of the Center for Post-Soviet Studies Alexander Karavayev.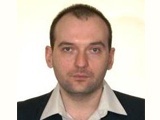 According to media reports, Azerbaijani and Armenian presidents will meet in Munich on Nov. 22. What are your expectations? Can we expect progress?
It is hard to predict. It seems there are good conditions for a breakthrough that could be beneficial for Armenia. At present, Azerbaijan extends its hand to Armenia. In general, fairly positive picture emerges out of the impasse. Support by global powers and, of course, the Diaspora serves as an incentive to keep Karabakh and surrounding areas. Actually, this support has always existed and still exists. But support is rendered to Armenia as a state. It is not policy of this state in respect of Karabakh.
The Armenian elite understands that the alignment of regional forces in the foreseeable future will not be in favor of Armenia. But now there are all chances to gradually get out of this impasse with dignity, and to get benefits from it. If no progress is reached, a window of opportunities will remain till the spring of 2010.
What can be an alternative to the Minsk Group?
I have no idea. Any scheme in this respect is possible. If the CIS bodies had retained the authority and power, this organization would have every reason to become a sponsor of the peace process. But it did not happen. Peacekeeping forces can hold any name. But only powers that enjoy credibility and respect all over the world should act as organizers. However, experience shows even this is not always enough.
The Council of Europe Secretary General says his organization is ready to offer assistance once Turkey and Armenia need it while normalizing relations. What assistance can the Council of Europe provide?  
Probably, they could offer "to talk about it." Nothing else. For example, hold a conference, meeting of members of parliament and public leaders. There can be no exceptional diplomatic involvement of the Council of Europe.
/Day.Az
/