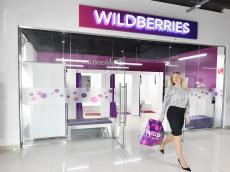 The online retailer Wildberries has opened its fifth logistics a center in Kazakhstan, Azernews reports, citing Interfax.
"The first sorting center in the west of the country, located in Uralsk, has been opened, the fifth in Kazakhstan. There are four more logistics centers in Almaty, Astana, and Shymkent, totaling over 28,500 square meters in floor space," the company said on Thursday.
It said the launch of the new facility is expected to enhance regional logistics, expedite order deliveries for customers and create new jobs for the local community.
"The network of pick-up points is also expanding. As of the end of August, there were a total of 478 pick-up points in the country, consisting of 57 owned by us, 100 in collaboration with local entrepreneurs, and 312 operated as franchises," the company said.
The number of entrepreneurs from Kazakhstan selling their products on Wildberries is growing: in August, the number of active sellers increased by 54.6% compared to last year and amounted to 40,064. At the same time, their sales on the platform over the eight months of this year increased fivefold compared to 2022 and exceeded 112 billion tenge.
Wildberries, Russia's largest online retailer, nearly doubled its gross merchandise value in 2022 to 1.67 trillion rubles. At the beginning of 2023, the total floor space of all Wildberries logistics infrastructure exceeded 2.7 million square meters.