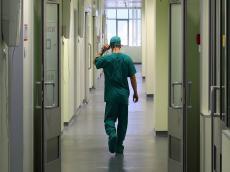 A bill has been put forward in Russia banning gender affirmation surgeries for any reason other than to treat congenital abnormalities, Azernews reports, citing TASS.
Thus, the law on health protections of Russian nationals is supplemented with a provision banning "medical interventions geared to swap gender," including surgeries to change primary or secondary sex characteristics.
Medical interventions are only possible to treat birth abnormalities in children "upon a decision from a medical commission of a federal state-run public health institution." The list of such institutions and the procedure for issuing such decisions will be approved by the government, according to the bill.
Apart from that, the bill bans public records offices from correcting and changing documents on the basis of gender-affirmation certificates issued by medical organizations. Relevant amendments are to be made to the law on civil status acts. Under the current law, public records offices can change personal documents on the basis of a medical certificate of gender reassignment.
The bill was initiated by speaker of the Russian State Duma (lower house of parliament) Vyacheslav Volodin and the leaders of the five factions.
During a meeting of the Council of Legislators in April, Volodin asked lawmakers to submit their proposals to address issues linked with gender-affirmation matters. Russian Justice Minister Konstantin Chuichenko told TASS earlier that a ban on changing gender in passports and other documents would be one of the first steps to enshrine family values into national law.