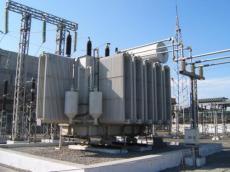 By  Trend
Uzbek President Shavkat Mirziyoyev held a meeting Oct. 3 devoted to the analysis of the state of affairs in the electric power industry, as well as defining additional measures for the industry's development, Uzbek media reported.
"The electric power industry is a locomotive of the economy, it is impossible to imagine socioeconomic development and our life as a whole without it," said Shavkat Mirziyoyev. "In our country there are capacities for generating a total of 14,000 megawatts of energy, 86 percent of which accounts for thermal power plants."
However, 84 percent of the capacities of thermal power plants were commissioned almost half a century ago, and the existing capacities are used only by 83 percent. If in developed countries, 240-260 grams of fuel is consumed to produce 1 kilowatt of energy, fuel is consumed twice as much at some power plants in Uzbekistan.
Special attention at the meeting was paid to the fact that presently, the share of electrical grids with a service life of more than 30 years is 62 percent, 57 percent of the lines on power distribution networks and 39,600 transformers need to be updated.
In accordance with the program designed for 2017–2021, this year it is required to modernize 34,000 kilometers of power lines and 7,000 transformers, and in 2019 it is required to modernize 7,000 kilometers of power lines and 2,000 transformers.
In this regard, the Fund for Reconstruction and Development of Uzbekistan, the ministries of finance and economy, as well as Uzbekenergo JSC were instructed to provide sources of stable funding for the events envisaged in the program.