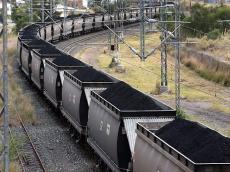 By  Trend
Mohammad Reza Bahraman, the head of Iran Mine House, called for greater domestic value-adding activities with the aim to reduce the amount of raw minerals exported from the country ahead of US sanctions.
"Processed minerals have a more successful export market," Bahraman told Trend.
Stressing the need for tackling the issue of unprocessed mineral exports and create further value added to make better use of the country's natural resources, he said, "Huge gas reserves are at our disposal and we ought to stop exporting raw gas and instead move toward processing minerals so that we can sell with a higher added value".
This could also support downstream products, he stressed, noting that higher added value will help Iran manage US sanctions in a more effective way as regional nations need minerals and we can sell them.
Bahraman further referred to the volume of Iran's processed mineral export in 2017 and said, "Last year, we exported processed minerals including steel worth $5.8 billion".
"We still do not know how much minerals we would be able to export during the current Iranian fiscal year (started March 21). We should wait and see".
The head of Iran Mine House said that the only problem that Iran mineral sector is facing today is the issue of money transfer.
Iran has got many opportunities for investors and metallurgical companies such as cheap energy, skilled and educated manpower, plenty of iron ore mines as raw material supply, and a huge domestic market demand. Besides these factors, its strategic geographical location and huge export potential makes it an attractive and unique market in MENA and worldwide.