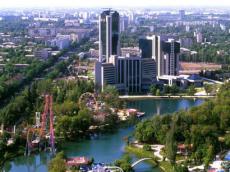 By  Trend
Lonely Planet has published has included Uzbekistan in its "The best places to travel in Asia".
Uzbekistan has entered the list for the first time and has taken the second place after South Korea (Busan).
In the Lonely Planet's ranking, the country is ahead of such traditional and "promoted" areas as Vietnam, Japan, Thailand, Nepal, Sri Lanka, China and Indonesia.
Uzbekistan "with its fascinating mosaic mosques and legends extended along the Silk Road had a strong influence on the imagination of travelers for a long time. But the country was not well known to the rest of the world until recently," said the report.
The publication highly appreciates the steps taken in the country to improve the conditions for tourism.
"By the end of 2017, the country had made huge strides by opening up its tourism sector, announcing visa-free and e-visa schemes, new air routes, and expanding its brilliant high-speed rail network, providing easier than ever access to its brilliant architectural collection and ancient cities. Uzbekistan enjoys the benefits of its hospitality, and the country is undergoing positive reforms," according to the Lonely Planet.