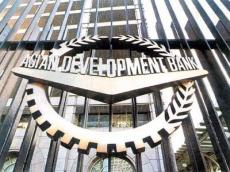 By Azernews
By Kamila Aliyeva
The Board of Directors of the Asian Development Bank (ADB) approved another loan in the amount of $198 million for Uzbekistan.
The funds will scale up ADB's support in enhancing horticulture value chain development in all 12 regions in Uzbekistan as well as in Karakalpakstan, the press service of the bank said on June 15.
"More horticulture farmers and enterprises along the horticulture value chain will be able to access long-term financing from this additional support. The project will help promote long-term economic and environmental sustainability and enhance profitability for farmers and agribusiness enterprises," ADB Senior Natural Resources and Agriculture Economist for Central and West Asia Bui Minh Giap.
The additional funds will complement the existing Horticulture Value Chain Development Project launched in November 2016, which allowed the government to provide subsidiary loans to participating financial institutions (PFIs). The project aimed to help PFIs expand their lending portfolio to interested and qualified farmers and enterprises to finance horticulture operations, including planting materials, greenhouses, intensive orchards, processing and storage facilities, and machinery and equipment.
"The $198 million loan will help scale up the outreach of seven of the project's PFIs -- namely Asaka Bank, Davr Bank, Ipak Yuli Bank, Ipoteka Bank, National Bank of Uzbekistan, Turon Bank, and Uzpromstroybank -- and improve access of farmers, agro-processing enterprises, owners and operators of cold storage facilities, and trading and logistics service suppliers to market-based bank finance. This includes enabling enterprises under the existing project to expand operations," the bank said.
The additional financing will also increase farm productivity in the country by improving processing and storage capacity and reducing post-harvest losses through the establishment and upgrade of intensive orchards; modern water- and energy-efficient greenhouses; and processing, storage, and refrigeration facilities.
The project will help improve Uzbekistan's agriculture sector, a key contributor in the economy accounting for 32 percent of the country's total employment and a significant portion of income in rural areas.
Uzbekistan joined the ADB in August 1995. The ADB program in Uzbekistan has provided loans, grants and technical assistance to grow the country's economy and improve the lives of people, particularly the poor, women, children and other vulnerable groups.