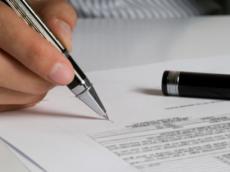 By  Trend
Kazakhstan and China have agreed to expand cooperation in the agriculture sector, the Food Contract Corporation NC JSC said in a message on June 11.
The document was signed by the Food Contract Corporation NC JSC and the Chinese company CITIC Construction Co., Ltd. on June 8 in Beijing.
Within the framework of the document, the parties plan to develop cooperation in the development and implementation of a joint investment program for organization of exports of livestock and meat from Kazakhstan to China.
The document stipulates cooperation in the following areas: trade of meat, fodder wheat and feeds in the amount of 1 billion yuan in 2019; investment in irrigation infrastructure on an area of up to 1.5 million hectares; joint creation and promotion of the brand of Kazakh meat in the Chinese market.
The agreement on the implementation of the Kazakh-Chinese investment program was reached on May 17, 2018 at the 11th Astana Economic Forum, when a similar memorandum was signed between the Meat Union of Kazakhstan and CITIC Construction.