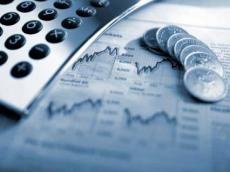 By Azernews
By Kamila Aliyeva
Kazakhstan intends to place the first issue of bonds in tenge through the European clearing system, EuroClear, as well as the "panda" bonds [a bond denominated in Chinese yuan, sold in China by a non-Chinese issuer] in yuan.
This was stated by Kazakh Minister of Finance Bakhyt Sultanov on the margins the annual meeting of the European Bank for Reconstruction and Development (EBRD) in Jordan on May 9.
The government hopes that its Astana International Financial Center, which is planned to be turned into banking and trading hub for Central Asia, will be boosted by the listing of an international bond in tenge, Sultanov said, Central Asian media outlets reported.
"The country was very active in 2014 and 2015 with international issuances of dollar Eurobonds and now the government is studying very carefully the possibility of local-currency international bond issuance," he added.
Sultanov went on to say that it is still too early to think about the size or maturity of the bond.
The fact that it is likely to be the first Kazakhstan government bond denominated in the local currency, the tenge, that is eligible for settlement via Euroclear, an international post-trade services system, should catch foreign investors' attention.
Kazakhstan wants to ensure a more diverse investor base, hoping that financing might stay around longer when future downturns come, according to Sultanov. The country burnt through almost $30 billion of reserves trying halt a plunge by the tenge before it eventually floated the currency in mid-2015.
The finance minister recalled that last year more than $20 billion of foreign direct investment has returned.
"That is why it is important to diversify the investor base so that is why the country is looking at new instruments such as local currency bonds as well as sukuk [option of bonds for Islamic investors, common in the countries of Sharia law] and Panda bonds," he concluded.