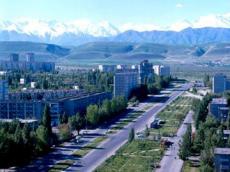 By  Trend
Prime Minister of Estonia Jüri Ratas congratulated Muhammedkaliy Abylgaziev on his appointment to the post of prime minister of the Kyrgyz Republic, the Kyrgyz Government's press service reported.
Estonia and Kyrgyzstan have traditionally friendly relations. Kyrgyzstan is seen as the most democratic state in Central Asia, which sets an example for the entire region. Kyrgyzstan is an important partner for the development of cooperation for Estonia. We also express our further support in implementing e-government by using the successful experience of Estonia in this direction. It is gratifying to note the significant progress in the implementation of the Tunduk project and will continue to make efforts for the successful completion of this project.
Estonia also seeks to promote the relations of the European Union with Kyrgyzstan. We will endeavor to conduct rapid negotiations on the EU-Kyrgyzstan Agreement on enhanced partnership and cooperation, as well as to prepare a new strategy of the European Union to deepen ties with Central Asia, which will contribute to the processes of democratic and economic reforms.
"Once again, let me wish you all the best and success in your responsible post. I look forward to holding high-level visits between our countries in the near future. I am confident that cooperation between our countries will continue to expand and develop in the spirit of cooperation in favor of the peoples of our countries and international understanding," the message says.