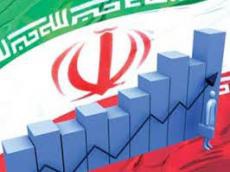 By  Trend
Iranian businessmen have recently faced problems in UAE and China, which have had a direct impact on the declining value of Iran's currency (rial), an Iranian economic expert believes.
Abouzar Najmi, the corporate director at Innovation and Prosperity Fund, told Trend that the UAE is a country which directly deals with Iran regarding currency transactions and Iranian businessmen in the Arab country have recently faced obstacles due to the newly introduced regulations on the Value Added Tax.
Najmi went on to say that Iran's businessmen also have problems in China as the country has imposed restrictions on Iranian merchants' banking accounts.
The expert further added that the recent decline in the value of the rial would inflict serious harm on Iranian exporters and those who import raw materials for production.
Iranian rial hit an all-time low against the US dollar on Monday and fell to 6,460 by afternoon on the unregulated currency market.
The governor of the Central Bank of Iran Valiollah Seif has said that lack of trust, social media and Telegram messaging app as well as the UAE and Saudi Arabia are the reasons behind the weakening national currency, rial.
First Vice-President Eshaq Jahangiri on Monday evening announced the government's decision to unify the country's official and open market exchange rates.
Jahangiri, after an emergency cabinet meeting, appeared on TV to announce that from Tuesday the price of the US dollar would be 42,000 rials in both markets, and for all business activities.