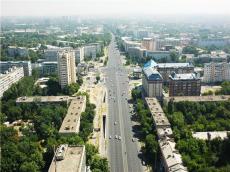 By  Trend
Development of bilateral cooperation between Uzbekistan and Switzerland will be discussed during Swiss Federal Chancellor Johann Schneider-Ammann's visit to Uzbekistan.
Schneider-Ammann, who is also the head of the Federal Department of Economic Affairs, Education and Research (EAER), made the statement about his upcoming visit to Uzbekistan during a meeting with an Uzbek delegation in Washington.
The Uzbek delegation included the country's Deputy Prime Minister Jamshid Kuchkarov and Chairman of the Central Bank Mamarizo Nurmuratov.