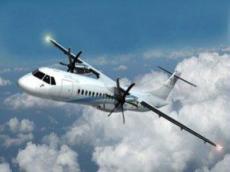 By Azernews
By Kamila Aliyeva
Kazakhstan's air safety record in recent years has been a cause of concern due to a big number of plane crashes.
Kazakh Vice Minister for Investment and Development Roman Sklyar named the main causes of air crashes in recent years.
"The main causes of accidents in previous years, starting from 2014, were the human and meteorological factors as well as equipment failures. One of the examples included the following reasons - collision with the ground in a controlled flight, loss of controllability in flight, collision with obstacles during flight at low altitude and aircraft system failures or engine failures," he said, Kazinform reported.
He stressed that most of the errors and violations of the pilots are the result of a reassessment of their skills and capabilities. The Vice Minister also reported on how many aircraft are now considered suitable for flights.
"Today there are 662 aircrafts in the class of small aircraft in the state register of Kazakhstan. As many as 382 vehicles have a certificate of airworthiness, and therefore are allowed to perform flights," Sklyar noted.
There have been several crashes including the one on October 3 that killed five people. At the time, an Antonov An-28 ambulance plane fell near Almaty. On August 10, a training aircraft Tecnam 2002 collapsed in the Almaty region and two people were killed.
A similar catastrophe occurred on July 25 as a two-seater private plane crashed. As a result, a pilot was killed and a passenger was injured. Almost a month before that, the Yak-12 aircraft, owned by the airline Kazavia, crashed, and two people died.
Kazakhstan has airports in Shimkent, Atbasar, Karaganda, Kyzyl-Orda, Balkhash, Burundai, Zaisan, Petropavlovsk, Semipalatinsk, Ust-kamenogorsk, Uralsk, Taldy-Kurgan, Kokshetau, Pavlodar, Zhezkazgan, Atyrau, Zhambyl, Zhairem, Ekibastuz, Almaty, Aktau, Kostanay, Aktyubinsk, Arkalyk, and Astana cities.
Kazakhstan's existing airlines are Air Astana, Air Company MEGA, Avia Jaynar, Bek Air, Berkut Air, Euro-Asia Air, Excellent Glide, Irtysh-Air, SCAT, Semeyavia, Zhetysu, and Zhezkazgan Air.