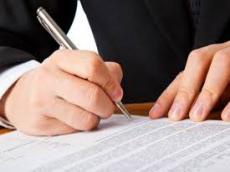 By  Trend
The business forum, held in Tashkent on October 4, with the participation of representatives of Uzbek and Russian business circles, resulted in conclusion of a number of important agreements.
The countries reached promising agreements on the further development of cooperation in trade, economy, petrochemical industry, transport communications, agriculture and tourism areas, the Ministry of Economy of Uzbekistan said in a message.
"A large-scale trade and economic cooperation between our countries is developing dynamically, special attention is paid to the creation of favorable investment conditions," the Minister of Foreign Trade of Uzbekistan Elyor Ganiev said.
The Minister of Industry and Trade of Russia Denis Manturov also stressed positive economic reforms, currently being implemented in Uzbekistan.
"The consistent measures, aimed at diversifying production and industry, serve the dynamic development of entrepreneurship and improvement of the investment environment in Uzbekistan," said Manturov.