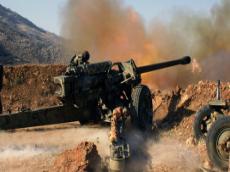 By  Trend
Iraqi Armed Forces eliminated 55 members of the "Islamic State" (IS) terrorist group in the city of Tal Afar, the country's Defense Ministry said on September 5.
The militants were killed as a result of artillery shelling by the Iraqi army.
On August 31, Iraq's Prime Minister Haider al-Abadi announced the victory of the country's military over IS in Tal Afar and the complete liberation of the northern province of Nineveh from terrorists.
The military operation in Iraq's Tal Afar was carried out from August 20.