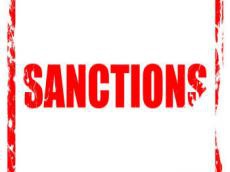 By  Trend
The U.S. sanctions against Russia are quite 'soft' and, therefore, position of Congress cannot be viewed as something incompatible with Trump's intention to improve Moscow-Washington ties, Andrea Falconi, security and political analyst, told Trend.
"United States is still the only superpower in a full scale, that is economically, militarily and politically, while Russia is a regional superpower," he noted.
Although due to Russia's geographical extension, being regional means being present in almost all the world (Caucasus, East and Central Asia, Middle East, Europe, Arctic region, etc.), says the expert.
"Therefore, it is normal that US has to talk with Russia on numerous issues. Their relations imply talking on world economy, security, oil and gas market, etc.," he said with regards to recent Tillerson-Lavrov meeting.
Russian Foreign Minister Sergey Lavrov and US Secretary of State Rex Tillerson held a meeting in Manila Aug. 6. It was the first meeting between the officials since US imposed a new set of sanctions against Russia Aug. 2. Both sides vowed for continuation of dialogue in order to improve ties between the two countries.
Falconi further noted that the economic sanctions, mainly supported by the Congress, are there just for the Ukraine issue.
"Thus, the sanction regime will continue, confined in the form of 'soft sanctions', as it is impossible to enlarge them. The Congress position is not something incompatible with Trump's improving ties with Russia," he said.
Moreover, US president has to do so in the fields of military cooperation, especially in East Asia, as they have opposite interests in Middle East, on radical terrorism, and, last but not least, within the OPEC, where there are problems related to the detriment of relations between Qatar and Saudi Arabia, according to the expert.