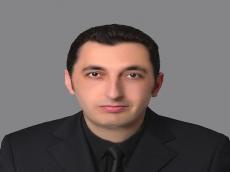 By  Trend
Due to the fact that Turkey is the only country that can stop the refugee inflow to Germany, Berlin needs an immediate open dialogue with Ankara, Gungor Gokdag, columnist of the Turkish ZedLife newspaper told Trend.
He was commenting on the growing tensions between Germany and Turkey.
Due to the fact that Germany is the most economically developed state in the EU, most of the refugees from the Middle East region and particularly, from Syria and Iraq, prefer to get to this country, said the expert.
According to him, the refugee inflow to Germany can create serious social problems in this country and also contribute to the growth of Islamophobia in the German society.
Gokdag outlined that, along with the economic role of Germany, Berlin's political activity in the European Union also should be noted, which when complied makes this country the EU's locomotive.
"Existing disagreements among the EU members also force Germany to play a more active role in this organization, and all of this is reflected in the country's foreign policy and its relations with other countries," he added.
Prior to that, Turkish Minister for EU Affairs Omer Celik said that, Turkey doesn't see the grounds for preserving the migration agreement with the EU.
According to the minister, Turkey has fulfilled all obligations under the agreement, while EU hasn't fulfilled any promises so far.
Turkey can change the migration agreement at any time and in any format, noted Celik. "I am sure that the time has come to revise the agreement, and I don't think that there are reasons to uphold it," he added.
The heads of states and governments of the EU member countries had agreed on a joint plan to battle the migration crisis with Turkey in mid-March 2016. It envisages, in particular, the return of illegal migrants arrived in Greece from Turkey's territory back to the latter and accommodation of legal migrants-Syrians entered from Turkey by EU on a "one-for-one" basis.
As part of these arrangements, in May 2016, the European Commission offered the European Parliament and the EU Council to lift visa restrictions for Turkish citizens if Ankara would fulfill the remaining conditions for the abolition of visas by the end of June. Turkish President Recep Tayyip Erdogan, in turn, threatened EU with an exit from the migration agreement, if the European Union doesn't provide citizens of his country with a visa-free regime.