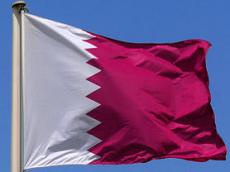 By Azernews
By Kamila Aliyeva 
The efforts of the United States to resolve the Gulf rift made little progress for now as Saudi Arabia and its allies continue to demand the fulfillment of requirements from Doha despite the signing of U.S.-Qatar deal on combating terrorism.
Qatar and the United States have signed a MoU to combat terrorism financing following the talks between U.S. Secretary of State Rex Tillerson and Qatar's Foreign Minister Sheikh Mohammed bin Abdulrahman Al Thani held in Doha on July 11.
The announcement was made at the joint press conference which followed the meeting.
Tillerson's visit to Doha took place amid a one-month long political crisis in the Persian Gulf region and aims at establishing conditions for dialogue to resolve a dispute between Qatar and its neighboring Arab nations.
Al Thani described the meeting with Tillerson as "very constructive" and said that the signing was "not related to the recent crisis and the blockade imposed against Qatar."
He also called on the countries blockading Qatar to sign the MoU as well.
Tillerson praised Qatar for signing the deal and said that the United States' only goal is "to drive terrorism off the face of the Earth."
U.S. Secretary of State is expected to meet Saudi King Salman on July 12, before holding talks with his counterparts from Saudi Arabia and three other Arab states.
Meanwhile, the reaction of Saudi-led block to the agreement was far from positive as they issued a statement where the deal was called insufficient.
The four states promised to "carefully monitor the seriousness of Qatari authorities in combating all forms of financing, supporting and harbouring terrorism."
They stated again that the embargo against Qatar would continue until Doha commits to comprehensively implement the demands.
In early July, the Arab states  sent a list of demand and required Doha to cut diplomatic relations with Iran, close the Turkish military base, eliminate Al-Jazeera TV channel, extradite all persons wanted in four countries on charges of terrorism and pay compensation.
Doha refused to fulfill these requirements calling the list unrealistic and not actionable. Four Arab states claimed that economic boycott against Qatar will remain in place until the country changes its policies for the better.
Kuwait currently mediates the crisis.