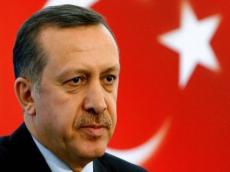 By Azernews
By Kamila Aliyeva
Turkish President Recep Tayyip Erdogan won a historic referendum on April 16 that will greatly expand the presidential powers.
It is "a major sign that our nation is protecting its future," Erdogan said in a post-referendum speech at Huber Palace in Istanbul.
"That decision was no ordinary one. Today is the day when a change, a decision to shift to a truly serious administrative system was made," Erdogan said, adding that Turkey has resolved a 200-year-old conflict in its administration.
With nearly all ballots counted, the "yes" vote stood at 51.41 percent, while the "no" vote was 48.59 percent, according to Anadolu Agency. The head of Turkey's electoral board confirmed the "Yes" victory and said final results would be declared in 11-12 days.
More than 55 million Turks were eligible to vote in Sunday's referendum and there was a large turn out at 167,140 polling stations across the country.
Voters from abroad have provided a strong support to the referendum with more than 48 percent turnout. More than 59 percent of expats, who participated, voted in favor of the constitutional amendment.
The constitutional amendments proposed by the governing Justice and Development Party (AK Party) were backed by the Nationalist Movement Party (MHP).
Turkey's main opposition Republican People's Party (CHP) had been campaigning for a "no" vote, against the proposed changes.
The 'yes' means Turkey's constitution to be amended to replace the parliamentary system, scrap the office of the prime minister and transform the presidency from a ceremonial position to an executive one.
Erdogan stated that the new system of government will be enacted after elections in 2019.
"All articles of the constitutional change will not go in effect soon. Especially, the changes related to the presidential system will be enacted after elections on November 3, 2019," he said.
The president also called on the other countries to respect the decision of the Turkish nation.
Against the backdrop of the initial referendum results, the national currency of the Turkish lira lost value and fell from 3.68 to 3.75 per dollar.