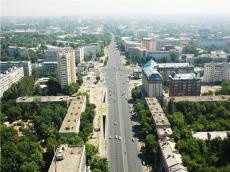 By  Trend
An integrated action program was approved in Uzbekistan to reform the country's internal affairs agencies under the President Shavkat Mirziyoyev's decree "On measures to radically increase the efficiency of the internal affairs bodies' activity, strengthening their responsibility for ensuring public order, protection of the rights, freedoms and legitimate interests of citizens."
The decree states that the work of internal affairs agencies should be aimed at rendering timely and qualitative assistance to the population.
Under the decree, tasks and functions of subdivisions of internal affairs bodies should be clearly defined and organizational structure should be optimized.
Another priority will be to improve the legal culture of all segments of the population, instill respect for the law and intolerance to any manifestations of violations of the law.
The system of training, retraining and professional advancement of employees of internal affairs bodies will also be revised and improved.