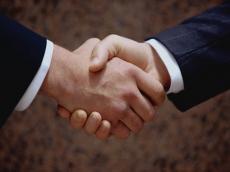 By Azernews
By Kamila Aliyeva
Belarus and Turkey intend to intensify investment cooperation, BelTA reported referring to the Belarusian Economy Ministry.
The information came after a recent meeting of Belarusian First Deputy Economy Minister Dmitry Krutoi and Turkish Ambassador to Belarus Kezban Nilvana Darama.
The sides discussed topical aspects of Belarus-Turkey bilateral ties, the state and prospects of development of trade and economic cooperation, and joint projects in the area of telecommunications, woodworking, light industry, and the service sector.
Close attention was paid to concrete tasks, the accomplishment of which will intensify investment cooperation between Belarus and Turkey.
 In 2016, the volume of Turkish investments in the Belarusian economy totaled $34.5 million (68.0 percent to 2015), including direct investments – $31.4 million (73.3 percent). The volume of net FDI from Turkey amounted to $8.3 million (51.8 percent).
Examples of successful Turkish investment projects in Belarus include the acquisition by the Turkish company Turkcell of the 80 percent share of the Belarusian GSM-operator JSC BeST in 2008, construction by the Princess Group of the Crowne Plaza Minsk hotel, the implementation of other projects in the field of real estate, textile industry, production of building materials. 
Belarus and Turkey actively cooperate in the framework of international platforms, including the United Nations, Organization for Security and Cooperation in Europe, World Trade Organization.
Bilateral legal framework of Belarus and Turkey has more than 30 intergovernmental and interagency agreements. 
In June 2014 the intergovernmental agreements on mutual abolition of visas went into force. According to the Agreement, citizens of Belarus and Turkey are exempted from the visa requirement for entry, exit, transit and temporary stay in the territory of the other party state for a period not exceeding 30 days.
In 2016, the trade turnover between Belarus and Turkey amounted to $817.4 million. The volume of trade in services between Belarus and Turkey amounted to $81 million (65.1 percent to 2015), the Belarusian export – $45 million (74.3 percent), import – $36 million (56.3 percent).
Commodity structure of Belarusian exports to Turkey includes potash fertilizers, acrylonitrile, harness, synthetic fibers and yarns, steel products. 
Commodity structure of Turkish imports to Belarus includes seasonal and uncultivated in Belarus agricultural products, knitted fabrics, synthetic filament, parts and accessories for automotive vehicles, trucks.