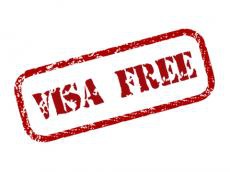 By Azernews
By Kamila Aliyeva
The European Parliament (EP) voted in favor of simplifying visa regime for Ukrainian citizens.
The corresponding resolution was adopted at the session of the EP on April 6, TASS reported.
The decree concerns the abolition of visas for Ukrainian citizens who hold a biometric passport and are traveling to the EU with short-term trips of no more than 90 days.
This measure applies to tourist or business trips and does not give the right to work in the EU territory, the document says. These innovations will not apply to Ireland and the UK.
The EU Council and the European Parliament reached an informal agreement on the liberalization of the visa regime for Ukrainians on February 28. Later, on March 2, the EU Council reaffirmed this agreement, which was then handed over to the European Parliament for approval in the first reading. Now it will be submitted to the EU Council for approval.
It is expected that the liberalization of the visa regime for Ukraine will come into force in early June.
Negotiations on visa liberalization for Ukraine began back in 2008 as part of the Eastern Partnership Program. Ukraine entered the practical phase of those talks in 2014 as it prepared for associate EU membership. Ukraine abolished visa requirements for EU citizens back in 2005.
According to the Eastern Partnership Visa Liberalization Index prepared by the Visa-free Europe Coalition and the Stefan Batory Foundation, Armenia, Belarus, and Azerbaijan are the countries which are next in line to gain ratification of visa-free regimes.