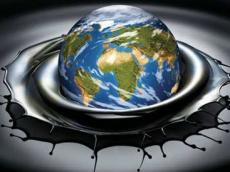 India's biggest buyer of Iranian oil, MRPL, has bought Azeri, Saudi and Emirati crude to replace imports from Iran in July and it may halt purchases from Tehran altogether as sanctions make shipments more difficult, industry sources said on Monday, Reuters reported.
Loss of exports to Mangalore Refinery and Petrochemicals (MRPL) would be a blow to Iran, which has seen overseas sales decline by more than half from a year ago due to U.S. and European Union sanctions.
The sanctions against Iran's nuclear programme, which the West thinks is aimed at making weapons, are meant to cut the country's oil revenues.
"MRPL has initiated steps to halt its imports from Iran. It is facing problems on a daily basis ... government pressure, sanctions and the latest is Iran's threat to shut the Strait of Hormuz," said one of the sources.
The source declined to detail the steps MRPL was taking.
The refiner has been forced to restrict its lifting from Iran to a fifth of the planned 3.3 million barrels per day (bpd) in July.
Iran over the weekend renewed its threat to close the Strait of Hormuz unless sanctions against it were revoked. Flows through the Strait last year accounted for about 35 percent of all sea-borne traded oil, or almost 20 percent of oil traded worldwide.
ALTERNATIVES
MRPL has signed a two-month deal with Azerbaijan after shipments from Tehran were hit in July, besides buying an additional cargo each from its existing suppliers United Arab Emirates and Saudi Arabia, to offset Iranian supply cuts.
The Indian refiner has an annual deal to lift 40,000 bpd from the UAE and 49,000 bpd from Saudi Aramco.
MRPL's move highlights the gradual increase in share of non-Iranian supplies in the world's fourth-biggest oil importer's crude basket and the emergence of new trade routes as Tehran's exports decline.
MRPL may import only one of its planned five Iran oil cargoes in July after its shippers Great Eastern Shipping Co.(GESCO) refused to carry Iranian crude and New Delhi scrapped an order permitting use of Iranian tankers and insurance.
"Because of shipping problems with GESCO, MRPL had signed a two-month deal with Azerbaijan and it may renew this deal depending on the need," said one of the sources, all of whom have knowledge of the matter.
MRPL had lifted three cargoes in February-April from Azerbaijan under a short term deal, the sources said.
Indian Oil Corp., the country's biggest oil refiner, has been lifting 20,000 bpd of Azeri Light crude in 2012 under an annual contract while Hindustan Petroleum will soon start buying 10,000 bpd from Azerbaijan's national oil company SOCAR.
DIFFICULT SITUATION
MRPL, which has cut the size of its annual oil import deal with Iran by about 30 percent to 100,000 barrels per day (bpd), relies on Tehran for about a third of its annual oil needs.
"It makes sense to renew the Azerbaijan contract or look at alternatives rather than dealing with Iran-related problems on a daily basis. If they shut the Strait of Hormuz then MRPL will be in a difficult situation," said the second source.
MRPL Managing Director P. P. Upadhya declined to comment.
India, Iran's second-biggest customer, has got a waiver from tough U.S. sanctions after reducing imports from Tehran and pledging a further cut of at least 11 percent in the current fiscal year ending March.
EU sanctions from July 1 ban insurers and reinsurers from covering Iran oil shipments.
Alarmed by the Iranian threats concerning the Strait of Hormuz, the UAE has begun loading cargoes through its long-awaited oil export terminal on the Gulf of Oman. The Gulf OPEC member hopes to increase exports from the new facility to around 1.5 million bpd.
Saudi Arabia too has opened a bypass in the last few months, giving Riyadh scope to export more of its crude from Red Sea terminals should Iran try to block the Strait of Hormuz.
/
Trend
/