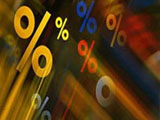 The price of diesel fuel (L-62) has decreased by 5 tetri ($ 1 = 1.64 lari) in the retail network in Georgia.
According to the Union of Importers and Exporters of Petroleum Products of Georgia, the price decrease is due to falling world prices for fuel. Prices have dropped by 20 tetri (1 lari = 100 tetris) over the past two months to the index for December 2011.
"The consumers of this type of diesel fuel are a technique that works in agriculture, construction companies, transporters, and a whole lot of cars. Therefore, it is a very good support for a large number of customers in Georgia," the Union said.
It should be noted that gasoline prices also decreased by 10 tetri last month.
/
Trend
/