Russia currently lacks an exact policy regarding the South Caucasus states.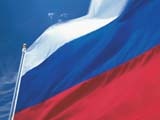 The due statement was made by professor Vladimir Zakharoc, deputy chief of the Center of Caucasus Researches of Russian Foreign Ministry's MGIMO, during  an international conference "Countries of the Caucasus and Near East-potential partners in formation of the regional security system" in Yerevan.
He said the South Caucasus is becoming one of the priority regions for NATO. "A new regional geopolitical configuration in which there is no place for Russia appears here", Zakharov noted.
The professor also said that Georgia and Azerbaijan had in fact "separated" from Russia.
"Russia will never be able to return to the South Caucasus if it losses Armenia", the professor considers. He said that any armed conflict in Georgia may stimulate US intervention into the region which will further lead to preparation of a basis for possible attacks on Iran.
/PanARMENIAN.net/