Azerbaijan National Academy of Science former president, academic Eldar Salayev will go Turkey for treatment in late September, the academic told the APA. He has undergone two surgeries in the US for his eyes.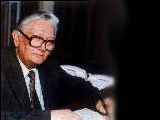 "I feel much better after now. I will leave for Turkey at the end of September. The doctors will say whether the second surgery is needed," he said.
The academician said that he is under investigation and will inform the Prosecutors' Office about his leaving the country.
He also said he has met with Azerbaijani Democratic Party leader Rasul Guliyev while being in U.S. He said they did not discuss political problems.
Eldar Salayev was arrested with the charges of attempt to coup and mass unrests. His arrest was commuted due to his health problems. He has received treatment in the United States as it could not be done in Azerbaijan.