On April 24, session of Supreme Medjlis of United People's Front Party of Azerbaijan (UPFPA) took place, Elchin Mirzabeyli, Deputy Chairman for foreign affairs, informs.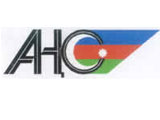 Prior to the session, UPFPA's members on occasion of day of memory of Turkish soldiers-savers attended their memorial in Martyrs' Alley, joined by representatives of Turkish Embassy. Mirzabeyli said the main topic of the session was social and political situation in the country.
Mirzabeyli also said at the session it had been decided to perform some activities on protection of rights of Ramil Safarov and address the Appeal Court of Hungary, Trend reports.