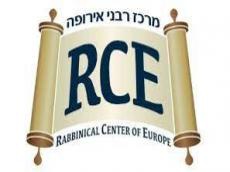 By Azernews
The Rabbinical Center of Europe sent a letter to Israeli President Isaac Herzog condemning the campaign of demonization launched by Armenia against Azerbaijan, Azernews reports.
"As rabbis of Jewish communities across the European continent, we write to you following interviews given by senior Armenian government officials to international media on issues related to the conflict with Azerbaijan. These statements use language and comparisons that are appropriate solely to describe the deliberate, systematic, and largest genocide inflicted on the Jewish people in human history - the Holocaust.
During World War II, the Jewish people were persecuted, killed, burned, tortured, drowned, and buried alive. The Holocaust was not limited to any locality but occurred across almost the entire European continent and with the cooperation of a large number of countries.
The use of terms such as ghetto, genocide, and Holocaust, belittles the terrible suffering experienced by the victims of the Holocaust and by the entire Jewish people, who still feel the indescribable pain of the greatest tragedy ever experienced by a single group.
We call on you to make it clear to the government of Armenia and all other countries that they must recognize and respect the terrible human suffering endured by the Jews. We urge you to bring to their attention that the practice of minimizing and downplaying the suffering of the Jewish people to further a political agenda through the continued use of Holocaust-related slogans must cease immediately and completely,"- the letter says.