The government on Wednesday dismissed an American official's statement saying that Azerbaijani gas supplied to Georgia in light of the energy crisis there is being directed to Armenia.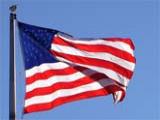 Commenting on the matter, the Foreign Ministry spokesman Tahir Taghizada said the Azeri government deems the US Department of State spokesman Sean McCormack's utterance as inappropriate and groundless, AssA-Irada informs.
"We are disappointed over such statements, made at a time Georgia is in greater need for energy resources. Azerbaijan has no diplomatic, political or economic ties with Armenia, which has yet to relinquish its policy of aggression and occupation," official Baku said in a letter to the State Department.
Azerbaijan started gas and electric power supplies to Georgia on Sunday, following the Georgian government's request to government to assist in eliminating the shortage caused by the recent explosion on the pipeline transporting Russian gas.
Foreign Minister Elmar Mammadyarov told journalists that US Ambassador to Azerbaijan Rino Harnish noted that Sean McCormack made a slip and said Armenia instead of Georgia. "US officials have intervened to help sort out the latest European natural gas crisis that erupted after Russian supplies to Georgia were cut by pipeline explosions. Presently Georgia receives gas from Azerbaijan and electricity from Turkey. Azeri gas is as well being pumped to Armenia," US State Department representative said earlier.
Foreign Minister said the American government has already retracted the statement.
"Most likely, a refutation will be uploaded to the US State Department official website."
Georgian oil executives confirmed that Azerbaijani gas is not being delivered to Armenia. "Transporting gas supplied by Azerbaijan to Armenia is impossible. The reports in this connection are untrue," said Georgian Energy Minister Nika Gelauri.