Minister for Economic Development, Heydar Babayev continues reforms in the ministry planning some deep structural reforms.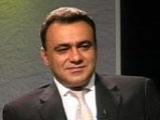 Babayev noted that the structure of the Ministry can be changed only by President Ilham Aliyev. The Minister said that the Ministry will design proposals that will be submitted to the consideration of the Azerbaijani President afterwards.
"In case of approval essential changes will happen in the structure of the Ministry," said Babayev, however not clarifying the reforms within the Ministry. "It depends only on the President's position," he added.
The Minister also said that the changes would also be included in the program on the development of regions. "The program envisaged measures of campaign character, while now it is planned to carry out events of practical character," Babayev underlined.
Regarding the issue on Azerbaijan's membership to the WTO, Babayev said that bilateral talks are underway in this connection. "We negotiated with the two member-countries and achieved effective results. At present we carry out the analysis the relevant legislation, as this sphere requires some changes," said the Minister.
Trend