US Ambassador to Azerbaijan Reno Harnish announced on Friday about the commencement of three projects of the USAID in Azerbaijan.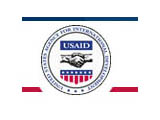 In his speech at the Khazar University in Baku the ambassador announced that a 5-year project of the USAID with a budget of $15 million will be started shortly in order to support the civil society in Azerbaijan.
Another project with the budget of $11 million will be directed at the development of communities in Azerbaijan. The third project targets monitoring of the fulfillment of commitments by MPs to their electors.
"The United States cannot establish democratic institutions, but only support their development," said the US diplomat, underlining the United States' firm intention on continuing the process of consolidation of human rights in Azerbaijan.
Trend