Central Election Headquarters of "Yeni Siyaset" bloc has stopped its activity.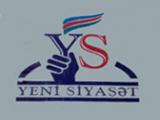 Head of the CEH Adnan Novruzov told APA that the bloc leadership during the last meeting decided to let membering parties to choose if they want to leave the block or continue to stay
The issue is expected to be discussed in the leaderships of the parties. Novruzov who represents the National Independence Party of Azerbaijan in the bloc said that his party intends to quit "YeS" and he already left the position of the head of the election headquarters.
"Both Eldar Namazov and Eldaniz Guliyev stated at the sitting of the bloc leadership that the bloc will continue functioning in a new format. However, they did not explain what they meant by a new format," said Novruzov.
APA