The embassies of the countries being the members of the European Union (EU) in Baku, declared their positions in connection with the upcoming parliamentary election.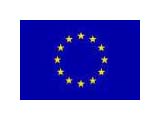 According to the information given to APA from the embassy of Great Britain presiding over the European Union, the countries being the members of EU noted their support on holding liberal and fair elections once again and called on all parties to conduct calm election campaign.
The charge d'affaires of Great Britain in Azerbaijan Collin Wales speaking on behalf of the EU mission said that the EU mission in Baku is troubled with deterioration of the election environment in Azerbaijan recently after calm election campaign held in June and July months of 2005: "The mission calls on all parties to make serious efforts for holding elections in a liberal and fair manner for the democratic development of Azerbaijan. I am calling on all parties to provide holding their campaigns calmly on behalf of the embassies of the European Union in Baku. There is no place for using violence and threat in the democratic election campaign. The embassies appraise steps taken by the official circles for fulfilling the decree of the president issued on May 11, 2005 on improving election practice in Azerbaijan and are ready to help Azerbaijan for feeling sure that the elections will meet the international standards. The embassies of the European Union in Baku will continue to raise these questions together with the government of Azerbaijan and other forces working for the development of the democracy in Azerbaijan".