Yesterday the new ambassador of Poland Kshishtof Krajewski presented the copy of his credentials to Elmar Mammadyarov, the Minister of Foreign Affairs.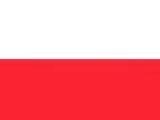 The condition of bilateral relations were discussed at the meeting, the ambassador said that he will try to develop these relations to be in   high level.
The sides also discussed the problem of Nagorno Karabakh, the condition in the international arena and in the region. Elmar Mammadyarov wished success to new ambassador in his new duty.
/APA/