"I shall miss Azerbaijan. This country is very beautiful, four years are not enough for knowing Azerbaijan. Regrettably, I shall have to leave this wonderful country due to ending my diplomatic mission".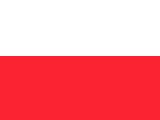 APA was told by ambassador of Poland in Azerbaiajn Marchin Navrot. Stating that he has made a lot of friends in Azerbaijan, the ambassador said he has great impressions on Azerbaijan.
It must be noted that, the period of Marchin Navrot's diplomatic mission ends on 30 June.